THE BEANTOWN GIRLS ON DEMAND WEBINAR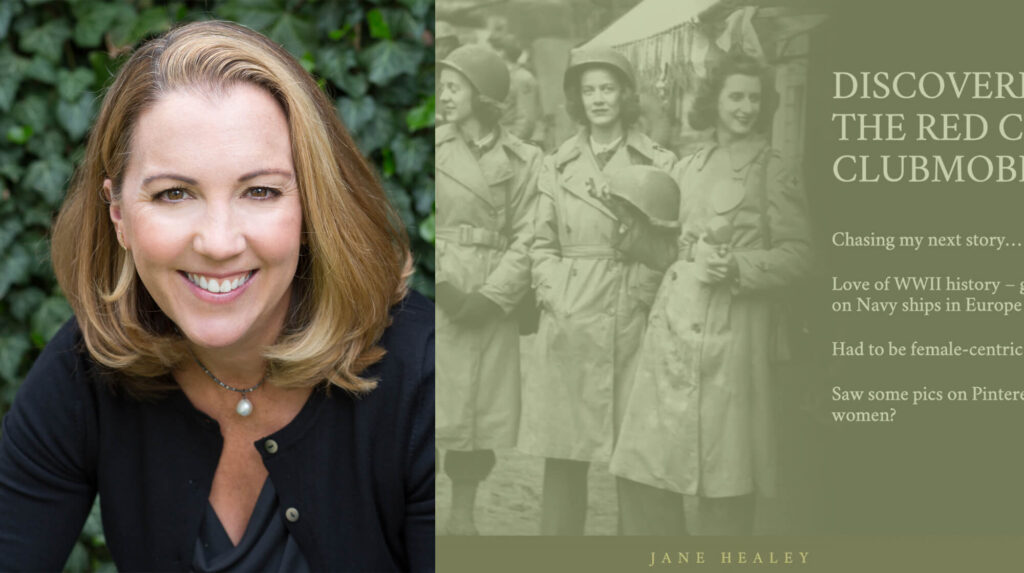 Video duration: 45 minutes
In this Webinar, I present an in-depth look at the experiences of the Red Cross Clubmobile Girls during WWII in England. Topics include:
The girls' training in London
Nightlife during the war
The clandestine Glen Miller concert
… and more!
I'll show my presentation (with great vintage pictures!). Plus, I'll talk about how I first learned about the Red Cross Clubmobile program of WWII, the history of the program and how I weaved that history into what became the story of The Beantown Girls.